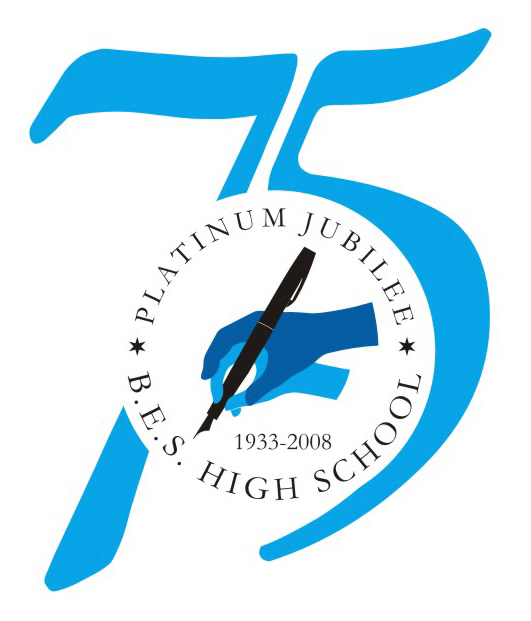 Uploaded on 9.8.2009

Sub : Venk Shenoi visits BES School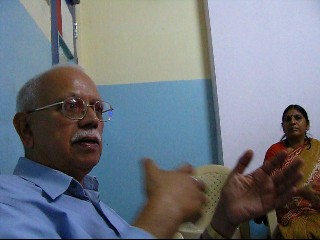 Venk shenoi - students intersction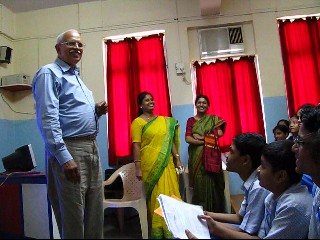 Venk Shenoi, teachers and students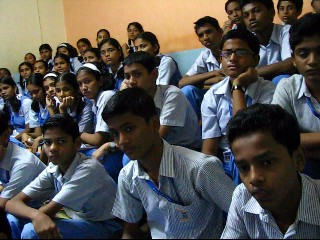 Section of students
Venk Shenoi ( ex-student, batch 1956 ) missed his flight, but not his date with BES School on 7.8.2009. Arriving from UK, in wee hours of morning, without much rest, he managed to reach School at 11.30 am for the interactive session with students. A brief introduction by Venk Shenoi was followed by a 90 minute 'audio-visual' on 'global warming'. Then, 40 odd students were divided into four groups, and they were asked to prepare for their presentation in 15 minutes flat on four topics on 'global warming with Mumbai perspective'. A hectic parlay among students for 15 minutes, and the enthusiastic participation of students followed. A question and answer session with Venk Shenoi answering the student's queries was interesting. A brief visit to renovated Science Laboratoty along with Principal and science teachers, concluded his program. A small video clip prepared on the days program is uploaded.. Nearly two hours session has been compressed into 10 minutes and hence many student speakers could not be given the footage. To view the clip take the following link

http://www.youtube.com/watch?v=OFmki_2-pr4
Uploaded on 21.3.2008 Sub : School Project -
Renovation of Science Laboratory
The Managing Committee has appointed a following sub-committee for the Renovation of Science Laboratory.
1) Shri G. H. Banerjee (Trustee ) as Chairman
2) Shri Deepak Mazumdar - convenor
3) Shri Partha Bose - member
4) Shri Prodyot Nandy - member
5) Smt. Sunanda Sarbadhikary ( H. M. High School ) - member
6) Two senior science teachers. - member
7) Smt Mamata Kumar ( H. M. Primary School ) -member
( Shri Deepak Mazumdar, Shri Partha Bose, Shri Prodyot Nandy and Smt. Mamata Kumar are Alumnibes members )
Uploaded on 12.3.2008 Sub : Constitution Ho
Follwing Committee has been formed by Managing Committee to amend the Constitution of BES.
1. Shri Bimal Kumar Basak Chairman
2. Shri Debiprasad Chwdhury member
3. Smt. Sheela Roy member
4. Shri Nirukta Bose member
5. Smt. Mahua Chakrabarty member
( All the committee members are member Alumnibes, life
member of BES and Shri Bimal Kumar Basak is also the
Trustee member of BES )
Deepak ( Joy ) Majumdar
Uploaded on 2.3.2009 Sub : Joy Ho
Shri Deepak Majumdar ( 1972 batch ), member Alumnibes, life member BES, has been co-opted as member of Managing Committee BES. Deepak popularly known as 'Joy' among his batch mates and friends is an entrepreneur in his own right. His joining the MC at this stage will be in best of interests for BES School and Alumnibes. His dedication to School and Alumnibes has been a great catalyst for the Platinum Jubilee Program and fund raising efforts ( where he played a significant role ). His straight forward and forth right approach has endeared the hearts of many ex-students. We wish him all the luck in his new endevour. Those who wish to send personal message to Deepak may make the use of 'Visitors Book' at the top of this page.
Uploaded on 21.1.2009
Devi Saraswati Puja Program card as received from BES School is uploaded. It is hoped this will offer a good opportunity for ex-students community to visit School and participate in the festivities.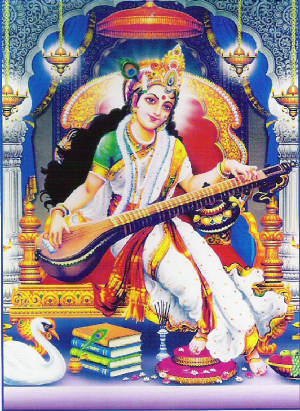 Posted on 30.12.2008
Alumnibes wishes its members and their family a
Very Happy,
Prosperous,
Healthy,
and above all,
A secured New Year - 2009
Posted on 21.8.2008 by Shri Prodyot Nandy
Platinum for you!
BESHS completes a glorious 75 years in 2008. To commemorate the Platinum Jubilee, we the Alumnibes members and some BES members undertake to organise the celebration in a most befitting manner as possible. The program is spread over two days
On Thursday, 16th October 2008, at Shanmukhananda Hall, the program will be "Of the school, by the school, for the school". This will be organised by Staff members of School. Chief Guest will be Shri Ajoy Chakraborty.

On Saturday, 18th October 2008, at Ravindra Natya Mandir. An evening with Shri Ajoy Chakraborty, his daughter Ms. Kaushiki Desikan and Shri Shekhar Sen. Ms Chhaya Ganguly is taking care of this one. Tickets will have to be sold with cooperation of members.
We are hoping for a whole hearted cooperation/participation from our members.
We will bring out more details in our next bulletin in a fortnight.
......................................................
Posted on 7.8.2008 by Shri Prodyot Nandy
AGM of BES will be held at BES Hall on 10th August at 10 AM to pass the following resolutions.
1. Reading and confirming the minutes of last AGM held on 22nd April 07
2. To read and discuss Secretary's Report
3. To approve audited A/C of "2006-07" and "2007-08"
4. To discuss and approve life membership of the Society with the following resolution
"Resolved that the fees of the following categories of membership with immediate
effect shall be as follows
1) Hon. members - Nil
2) Patrons - Rs. 25,000
3) Life Members - Rs. 2,500
As per discussion held between Alumnibes and BES, ex-students life member-BES shall attend the AGM. Other ex-students ( non-member of BES ) are being cordially invited to be present in School around 11.30 AM for a get - together. Arrangements have been made for them to seat in the Library
till the AGM meeting gets over. I understand the arrangement of food - snacks / lunch is also being made.
If you do not mind, please let us know of your participation in get together in advance.
...............................................................
Posted on 16.6.2008 by Shri Partha Bose
Sub : Life membership BES
Dear Alumnibes friends,
Saturday, 14th Jun.'08 we had a meeting at our school with the Managing Committee to discuss the single point agenda of Life Membership. After our earlier one or two meetings stretched over almost 2 years, the proposal from MC was Rs.10,000/- as LM. It was not accepted by Alumnibes. MC in next meeting proposed Rs.5,000/-This figure was also not acceptable to us. Thereafter we had some stray meetings but somehow in none of those meetings all three trustees could be brought together for discussion. Our sincere thanks to Bapida's efforts over last two months that all three Trustees were present in last Saturday meeting. We also thank Bimalda as Trustee for organising this meeting on behalf of both Alumnibes and MC. The meeting was held in a very positive and friendly manner and both sides gave their views. Main point of Alumnibes was the amount for Life Membership subscription Rs. 5000:00 proposed by MC. Unless this was reduced many of us would not afford membership. Some in the committee did not want to reduce for obvious reasons that all of us know. At the start of the meeting Bapida read out our views which was heard uninterrupted by all & at very first instance well accepted by Trustees & MC members present that day. Bimalda gave instant support since as ex-student and trustee we all must salute him for expressing a balanced view. Other trustees also supported our views very positively and also MC members. The good news is that the proposed Life Membership with voting rights is now down to Rs. 2,500/- one time and Rs. 1,000/- for Associated Member without voting right. This will be effective soon after next AGM during first week of July. We must now make good use of this chance to play a big role for school improvement. Nirukta Bose, Deepak Majumdar, Sukalyan Ghosh (came from Bahrain on a short holiday), Chhaya Ganguli, Sheela Roy, Bimalda, Bapida and myself were the ex-students present. We thank the Trustees and all present for this decision. Let us gather maximum Alumnibes members now and batch mates must get together for this. Last but not the least, We must never forget that to achieve this result the initial spade work was done by quite a few Alumnibes but one name definitely tops the list is Prodyot Nandi. Without his relentless effort perhaps it may not have taken the shape it is today.
So friends let us join our hands (haat dharo..dharo goal ti baro karo – as Dasgupta da is to say ) to thank the trio Prodyot, Bapida & Bimalda. With Warmest Regards to all my BES school friends & their Family.
Posted on 11.5.2008 by Shri Nirukta Bose
The following is a brief summary of the meeting held on 3rd instant at BESHS Hall.

Present from the Alumnibes side were 1) Shri Debiprasad Chowdhury 2)Shri Partha Bose
3) Shri Nirukta Bose and 4) Shri Deepak Mazumdar

Present from the BES were all the 3 trustees including Shri Bimalda, members of Managing Committee and some others.

1) As regards discussion on LM issue the Alumnibes side felt that a separate meeting need to be held with the trustees, and request for the same was made to Bimalda. We intend to fix a meeting very shortly in the matter after working out convenience of all concerned.

2) In the matter of Platinum Jubilee celebration Shri Bimalda stressed the need of wider participation in all arena. He also highlighted the importance of ex students participation in the celebration as well as to their commitment to the School.

3) The BES side proposed formation of the following committees and their roles were broadly touched upon.
i) Programme Commitee
ii) Finance Committee
III) Publicity, Printing and Liaison Committes

Names have been proposed for the committes and in the coming meetings the same is expected to be finalised with wider participation.

The first days programme will be of inhouse type , where the participation and performance will be mainly by the students, ex students, teachers, ex teachers and others including well
wishers associated with BES and School. The M C had initially proposed Rs 500/- for participation by each of students including their parents. However at the insistence of Shri Bimalda as well as Alumnibes representatives it has been decided to keep the same bare minimum say Rs 100/-.
The same is proposed to be held at Shanmukhananda Hall on 17 th October.
Regarding 2nd days programme Shri Debiprasad Chowdhury informed that the same be staged in consultation with Ms Chhaya Ganguly, who is having wide experience and influence in the field. Further considering that the 2nd days programme is to be staged on commercial basis to raise
money, high quality programme with suitably higher price tag may be fixed up with venue at Rabindra Natya Mandir.This will attract better quality audience and give better publicity to our School and BES.

............................................................................................................
Posted on 2.4.2008
The Platnum Jubilee celebrations for BESHS will be held
on 17th / 18th October. The meeting between School authorities and Alumnibes members will be held on 5.4.2008 at 6 pm at BESHS Hall, Dadar, Mumbai. Meeting will discuss
how best the celebration can be held with best of participation from School students, staff members and Alumnibes members.
Posted on 5.1.2008
Hi Old trusted hands !
Final count-down has already began, few hours only left. Please get ready for the memorable voyage together again. The host is same old chap from second last bench who had the same dumb habit of smiling with eyes bright & shining with perfect stupidity. Offcourse it took decades of perfection to convert the same stupidity into an alarming mischief glaring grins.
Many must have forgotten me & my name too! But ! Lekin Naam Mein Kya Rakha Hai Yaar! Apun bidu woich hai, Truely speaking - ekdum Sachchi bolun? Apun Kya aaj bhi Nahin Sudhra, around 40 - 50% marks? appun to Kya bole -Solid Khush. Aaj Tak Mama Ka Dukan,ek paise ka kulfi pink cone mein aur mayla samiti - ghoogni was juts superb & just unforgettable!
It shall be great,great & too much, three much fun & majja to be again together. You must be maha glad to know that big, big,very big celebrities are also joining us, Arrey ! bus kya bidu! appun Kaabhi-bhi fekta nahin. Big celebrities like page 3 have been lined up to join us. Some names for your mood Tadka are Johny, Bipasa, Katrina, SRK, Sallu, Mallika aditi are all coming & Rakhi Sawant too..... Lekin dost ! in that case no one is going to look at us, we oldies of Bangla School will again go out of circuit & back in darkness as felt earlier.
Socho, Socho, poora Socho! ..... Idea ! .....
Let me cancell the page 3 items .. let us all think & consider - you are our Johny you are our Bipasa, you are our SRK, Sallu & you are our Mallika & Aditi!
Wah ! dost Wah! Yahi solid idea!
Let us all feel more than celebrities in our simple and humble world of alumnibes! Let us hold our simplicity, give some old excuses & same old dumb looks & feel great & possesed with our most valuable old relations. Let us once again feel blissfuly confused with ignorant and innocent miles of smiles & achive "Ati Vishishta Nirmal Anand".
By the way, I request all to attend this humble meeting & greeting party, I promise ! ekdum God promise! Maa Kali! I am going to pamper you & tempt you with Happy Hospitality!
Arrangements & club's Khushi Khushi contribution -
1. Welcome drink with innocent virgin fruit mocktail
2. Simple stage & seat arrangements with dias, podium & professional sound system for my seniors to be heard & honoured
3. Simple starters with Chick lolypops, pakodas, fish chakhnas (Golden Baits)
4. Offcourse the Chakhnas shall go down well with Indian Scotch Whisky & Indian Champagnes upto only (Bidu, jitna chahiye utna hi apun khush, Lekin! Khudka Ijjat bacha ke bhai, apun kitna bhi bada ho gayela hoga, leking apun ke senior bhai aur chokri logo ke samne pojisan rakhna hai, kya bole?
5. Music and fun part as arranged, from Club side "Zee Music" best music producer 2007 award winner "Dj Dev" shall await our go ahead to spin.
6. At sharp simple buffet shall be offered hot -Chicken, Mutton, Katla Sorse, Paneer matar, Sabzi kadai, Dal Fry, Salads, Pulao rice, Steam Jeera rice, Baby naans, Raita & Ice cream
Finally ! Please ! Kassam se pleeaaassse, Jaroor aneka. Kya bole anekaich Aneka!
Guaranteed Jhakkas hoyenga, pucca ana! mere bhai logon aur unke behen log!
Please remember Shibu Da's "Purano Sei diner Kotha"
Best wishes
Seii bayta Partho ! ! !
(Capt Partho Das)
Posted on 1.12.2007 Updated on 3.1.2008
Alumnibes cordially invites members and their spouses to Reunion – 2008 to be held at Marine Club, Marine Street, Sector 11, Vashi, Navi Mumbai on 5.1.2008 at as per program enclosed
Program
5-30 pm Free Registration of Alumni
6-00 pm Opening address by Shri Dileep Chatterjee
To pass following Resolution :
( We propose to donate a part or
whole of
surplus remaining after meeting
Reunion expenses, to our alma mater.
The said donation shall be
approved by Alumnibes Executive
Core Committee. They will decide the
quantum and timing of donation )
onwards Recitation by Shri Bibek Bagchi
Recitation by Shri Ashok Roy
Mimicry by Shri Kalpadeep
Chatterjee
Songs by Miss Lopamudra
Bhattacharjee
Musical Program by DJ Dev
Dinner
…………………………………………………………………………………………...
Voluntary donations of any amount will be received at Reception
..............................................................................................................................................
Program anchor : Shri Dileep Chatterjee ( Hyderabad )
Program co-anchor : Smt. Vivekita Gupta
…………………………………………………………………………………………..
Reunion organizers : Captain Partho Das, Smt. Vivekita Gupta, Smt. Sharbani Dhavan, Shri Bibek Bagchi, Shri Aurobinda Das, Shri Prodyot Nandy
…………………………………………………………………………………………..
Contact: Shri Prodyot Nandy tel : 022 - 24141373, 9322298073
email : alumnibes@yahoo.co.in, website :
Shri Bibek Bagchi tel : 9820614431
Email : bibekbagchi@yahoo.com
Participation confirmed as of now :
1. Capt. Partho Das
2. Smt. Vivekita Gupta
3. Smt. Sarbani Dhavan
4. Shri Bibek Bagchi
5. Shri Aurobindo Das
6. Shri Mainak Chatterjee
7. Shri Prodyot Nandy + spouse
8. Shri Ashok Roy + spouse
9. Shri Partha Bose + spouse
10. Shri Dileep Chatterjee
11. Shri Kalpa Deep Chatterjee
12. Shri Debiprasad Chowdhury
13. Smt. Anita Chowdhury
14. Ms Debjani Chowdhury
15. Shri Ashish Sanyal + spouse
16. Shri Deepak Majumdar
17. Smt. Swapna Mukherjee + spouse
18. Smt. Sudebi Karmakar
19. Shri Karnaditya Neogi + spouse
20. Shri Prashanta Majumdar
21. Shri Suresh Ghosh + spouse
22. Shri Shyamaprasad Dhar
23. Shri Subrata Karmakar
24. Smt. Jyoti Deshpande
25. Shri Subrata Dey
26. Shri Uttam Bardhan + spouse
27. Shri Kirti Guha
28. Shri Shyamal Majumdar
29. Shri Rajeev Jayaraj
30. Smt. Dolly Ghosh
31. Shri Nirukta Bose
32. Ms Abyakta Basu
33. Ms Suparna Nandy
34. Shri Ashok Bhattacharjee + spouse
35. Shri Ravish Shanbhag
36. Shri Bhairab Sensharma
37. Shri Sanjay Sawant*
38. Shri Naresh Shetty*
39. Shri Bhavin Maru*
40. Shri Sanjay Majumdar*
41. Shri Buddhadev Karmakar
42. Shri Vinod Sharma*
43. Shri Mrinal Dutta
44. Shri Ashok Parui
45. Shri Gautam Maiti
46. Shri Dileep Bhattacharya + spouse
47. Shri Surojit Sengupta* + spouse
48. Smt. Mahua Thakur
49. Smt. Molly Ganguly
50. Shri Prashun Chatterjee + Spouse
51. Smt. Moushumi Goswami
52. Shri Kaushik Banerjee + spouse
53. Shri Vijay Perla
54. Shri Chaitanya Tembe
55. Shri Samir sen + spouse
56. Shri Pradip Kumar Pain + spouse
57. Smt. Mahua Chakrabarty + spouse
58. Shri Prabir Ghosh
59. Shri Abeer Dey
60. Shri Swadheen Dey + spouse
61. Smt. Nibedita Chakrabarty + spouse
62. Shri Ranajit Lodh
63. Shri Shatanu Dam
64. Shri Shivaji Dam
65. Shri Sanjay Lahiri
66. Shri Debashish Dutta*
67. Shri Anup Ghosh + spouse*
68. Nivedita Das + spouse
69. Mrs. Kanchan Shetty
70. Shri Subrata Burman + spouse
71. Dr. Anurupa Maitra + spouse
72. Shri Daniel Jagtap + spouse
* need to register as Alumnibes member
......................................................
Posted on 1.10.2007

Sub : Reunion 2008 Bulletin 2

Hello Members,

We are consciously moving away from our head quarters at Dadar and making an effort to reach the places where the ex-students are. During last Reunion we had representation from a few ex-students from Navi Mumbai for holding a Reunion there. Bowing to their wishes, we hold our Reunion 2008 at Marine club Vashi on 5.1.2008 evening. In subsequent years we may move to Western / Central suburbs of Mumbai.

Some of us visited the venue just to have a feel of the place. Captain Partho Das Alumnus - 1970, who has taken the initiative for holding the Reunion 2008 at Marine Club, took us around. The ambiance of the Club and the sound/lighting system is superb. The food is out of the World. Captain Das who has special place in his heart for ex-students of Bangla School has managed to give us the place, facilities and arrange for dinner at a very concessional rate, for our Reunion. Hyper that he is, he has already started planning for an appropriate Bong dinner menu for the evening.

Those who have given their names to attend the Reunion will have an event worth remembering. A big 'thank you' to Deepak for mobilizing Batch 1972 and Rajeev for mobilizing Batch 1988 for participation.

I am willing to travel those extra miles. Do you?

Wish you a very happy festival season including Durga Puja, Kali Puja

and Diwali.

Have a nice day.

Prodyot Nandy, Alumnus 1964

for Alumnibes

Our website : http://alumnibes.tripod.com

Name of participants :

1. Capt. Partho Das

2. Smt. Vivekita Gupta

3. Smt. Sarbani Dhavan

4. Shri Bibek Bagchi

5. Shri Aurobindo Das

6. Shri Mainak Chatterjee

7. Shri Prodyot Nandy + spouse

8. Shri Ashok Roy + spouse

9. Shri Partha Bose + spouse

10. Shri Dileep Chatterjee

11. Shri Kalpa Deep Chatterjee

12. Shri Debiprasad Chowdhury

13. Smt. Anita Chowdhury

14. Ms Debjani Chowdhury

15. Shri Ashish Sanyal + spouse

16. Shri Deepak Majumdar

17. Smt. Swapna Mukherjee + spouse

18. Smt. Sudebi Karmakar

19. Karnaditya Neogi + spouse

20. Prashanta Majumdar

21. Suresh Ghosh + spouse

22. Shyamaprasad Dhar

..............................................
Posted on 8.9.2007 Sub : Reunion 2008 Bulletin 1
Dear Members,
The juggernaut called Alumnibes rolls on to Marine Club, Sector 11, Marine Street, Vashi, Navi Mumbai on 5th January 2008 for Reunion 2008.
As in the earlier years the participation for the members and their spouses has been kept free.
Famous DJ Dev has promised to entertain us with his rocking music. Those who want to shake a leg will have ample opportunity.
Any suggestions from you in this regard is welcome. Also give your names for the cultural program like music, poetry, comic acts etc. You will be offered best of sound and lighting system.
So what are you waiting for? Give your names for participation so that we can make adequate arrangements, and make optimum use of our meager resources. Due to shortage of manpower, we will post some invitation letters to only very senior members those who do not have email id, in the month of December. It is your responsibility to inform your siblings or batch mates, seniors and juniors to maximize the participation. New members need to register with us with their name, batch year, address, telephone number, email id etc.
Those who have already jumped the bandwagon are following:
1. Capt. Partho Das
2. Smt. Vivekita Gupta
3. Smt. Sarbani Dhavan
4. Shri Bibek Bagchi
5. Shri Aurobindo Das
6. Shri Mainak Chatterjee
7. Shri Prodyot Nandy
8. Shri Ashok Roy
9. Shri Partha Bose
10. Shri Dileep Chatterjee
Wait for our next bulletin and updated participation list in first week of October.
Have nice day.
Prodyot Nandy
For Alumnibes
Posted on 29.6.2007
In response to BES letter regarding Life membership clause to be taken up for amendment, Shri Dileep Chatterjee an existing
Life Member of BES offers his suggestions.
From : Smt. Keya Chatterjee &
Shri Dileep Chatterjee
Address : "Shree" , Plot- 30/10, G.K.Nagar,
Officers` Colony, ECIL Post,
Hyderabad – 500 062
E-MAIL : C_DILEEP@YAHOO.COM
Phone : 040-2722 8434
Mobile : 09347200054
Dated : 23/06/2007
To,
The Hon. Secretary,
The Bengali Education Society,
164, S.S.Wagh Marg,
Dadar, Mumbai – 400 014
Sir,
Subject - Proposed Amendment to Bye-Laws of the Society….. suggestions
We are in receipt of your letter of Ref. No. : Nil dated 16th.June 2007 seeking to introduce ammendments in our Society`s constitution.
At the outset we are very happy to know that after your last meeting with ALUMNIBES held during September 2006, you have at last been able to reach this stage to consider fresh Society membership applications which had been in HOLD STAGE for last few years!
Your setting a deadline of 3rd.July 2007 as the last date for the members to respond appears to be very short considering you have been pondering over this issue for a very long time ( 9 months !!! ) and this also suggests that the managing committee is merely fulfilling its statutary obligations .
Coming back to the points raised in your Notice , we have to offer our views as under :
1) The basis for amending the New Life Membership fee to a whopping Rs.10,000/ does not auger well for our society as it will prevent most of the enthusiastic young ex-students ,and thus leaving the society in the hands of few old members many of whome have become too aged,sick and inactive to do anything constuctive for our socity.
2) The ALUMNIBES ( alumni association of the B.E.School ,Dadar ) had conducted an opinion poll (results enclosed ) which guarentees maximum number of Ex-student Mambers agreeing to contribute Rs.1000/ - towords the Life membership fees.
3) The need for a large Life members` base of society is of paramount importance today due to the fact that the present list of Life members` average age is well past the retirement age and we defenitely require a large army of newer generation members to carry the baton of running demands and aspirations of the Society during the new millenium!
4) The practice of having different catagories of members in the present day context needs an explanation and will be better if done away with.
5) The present Ordinary and Associate members may be presented with an option to get converted to New Life Members with VOTING RIGHTS by paying the ammended fees at 10- 20% discount .
6) We would be happy if even the present Life members of the society are required to re-new their memberships by paying the ammended fees.
7) The objective of inducting new members to our society should be to ensure un-restricted flow of enthusiastic people who can devote their valuable time,efforts,organisational skills,ideas for the benefit of our society and not keep the managing committee saddled with all the responsibilities most of which have remained UN-ATTENDED , UN-RESOLVED for decades!
8) New Patrons may be inducted by charging a Fee of Rs.15,000 and the proposal of awarding Hon.Patrons may be dropped as the criterion for Distinguished Members of Society can lead us to a never ending debate.
9) We are very sure you will take cognizance to our suggestions and settle the issue at the earliest to facilitate enrollment of New Life members to our society.
10) What happened to the promiss of our Society Chairman Sri G.H.Banerjee made to the ALUMNIBES representatives to dis-allow the Shivajipark Bengal Club Executive Committee members to hold Managing Committee memberships in our Bengali Education Society ?
11) Thanking you and assuring of our continued interest and love for our Bangla School of Bombay, we remain
Yours truly,
Keya Chatterjee & Dileep Chatterjee