Shri Ashok Roy and his literary pursuits
A BES School alumnus ( 1964 ), a J.J. art school graduate, and an advertising Creative Director for over three decades, Ashok Roy has helped give the Indian communication industry its courage of conviction with many path-breaking campaigns and over 100 awards for creative excellence…
Authored "Advertising Avenues", India 's first book of its kind, earning rave reviews and the sustained gratitude of advertising and marketing professionals and students alike…
Interviewed many times on television channels, his work, life-sketch and working philosophy have been showcased in Advertising & Marketing industry books: "Pegasus Profiles" by the Reader's Digest, and more recently,
"The Last Word" a book featuring individual chapters on '16 of India 's finest copywriters' over the years…
Another important work authored by Ashok Roy is the unanimously acclaimed 'Historic Achievement', a landmark coffee-table book titled "MUSIC MAKERS: Living Legends of Indian Classical Music"…
The Times of India has called it "Classic stuff…Truly a collector's treasure!" His more recent work is India 's very first book on the subject of Fine Art Photography. "Fine Art through the Lens", a delightful coffee-table volume introduced and orchestrated by Roy , where 32 leading photographers of India have contributed their best work on the subject.
Currently working on a few more books on his subjects of interest, including Dance, Fine Art, Photography and Architecture…of which a maverick project "Art without the Artist" has just been launched through a solo exhibition at a leading Mumbai Gallery.
Ashok Roy lives in the heart of Bombay , with his wife Alaknanda, who runs Inner Voice, a young company earning respect for its creative vision and commitment to promoting to the world the cultural, artistic, musical and spiritual riches of India .
Shri Ashok Roy's recent books
"Fine Art through the Lens"
Ashok conceived and orchestrated India 's first major book on the fast emerging subject of Fine Art Photography. The book showcases fine art images of 32 Indian photographers chosen by a nine-member jury comprising celebrated names from the world of photography and fine art.
"Art without the Artist"
This book features fine art images from the city of Mumbai , captured and commentated by Ashok. It is a unique contribution to the world of art whereby common folks can learn a great deal about what to look for in seemingly inaccessible abstract art, while enjoying the fascinating pictures showcased in the book.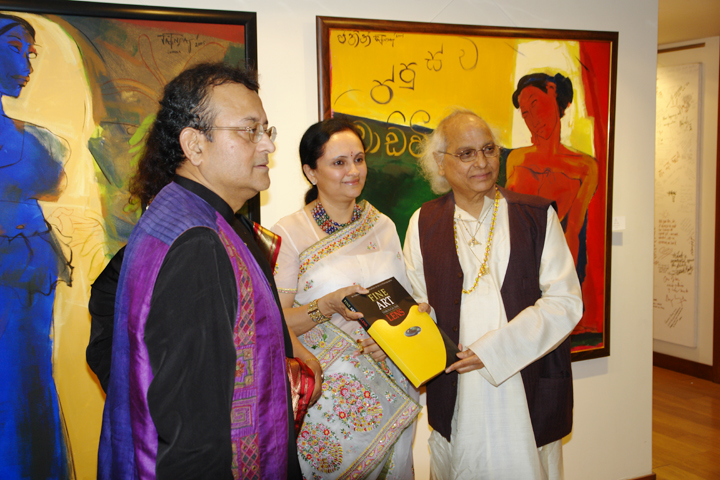 Pt. Jasraj unveiling Ashok's book 'Fine Art through Lens'
National Award Winner
Smt Shoma A Chatterjee Alumnus 1960, is a winner of National Award ( Swarna Kamal ) for best book on cinema in 2002. She has been writing on cinema, television and gender studies for the past two decades. She won the best film critic award at the NationalFilm Awards in 1991. In 1998 the Michigan State University USA invited her to present a paper on the 'bias against women in the Indian Government's family planning strategies' at an International conference on women, Health and development. She served on the International jury at the Manheim-Heidelburg International Film Festival in 1991 and at the St. Petersberg International Film Festival on short documentary and animation films in 1996. She won the BFJA ( Bengal Film Journalists Association Award ) for best film critic in December 1998. Her first book on Cinema subject; Cinema Object: Woman, A Study of The Portrayal of Woman in Indian Cinema; was published by Parumita Publications, Calcutta in 1998. She has recently written two brief biographies of Suchitra Sen and Mrinal Sen respectively for Rupa & Co. as a part of their charitable series of biographies of great Indian acievers.
....................................................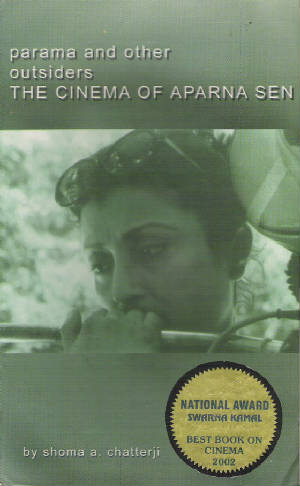 Chhaya Ganguli and the world of ghazals
Ms Chhaya Ganguli occupies a unique position in the world of music in India. She is an excellent combination of a singer, producer of programmes, organizer of music appreciation workshops and a professional. Born and brought up in Mumbai, she did her schooling at the Bengali Education Society High School, Mumbai followed by her graduation and post-graduation in science from Bombay University. She joined All India Radio in 1976 and has served in various capacities in AIR. Presently she is Assistant Station Director in Doordarshan Marketing Division, Mumbai. A singer steeped in tradition, she has carved a very special place in the domain of Ghazals. Her initial grooming in Thumri was under the tutelage of late Smt. Hira Devi Mishra of Benares. Her unique style of Ghazal rendering continues to be under the training of Smt. Madhurani. She continues to retain the fast disappearing authencity in rendering of Bhajan, Geet and Ghazal. HMV has archived her songs in several cassettes and record albums. Her well-known HMV albums are "Bhakti Sudha: A collection of Bhajans composed by Jaidev" and ghazal albums titled, "Iltija, Taskeen and Ishq" composed by Madhurani, Bhupender Singh, K. Mahavir and others. She received the National Award from the President of India as the "Best Female Playback Singer" of the year 1979 for her debut making song: Aap Ki Yaad Aati Rahi Raat Bhar" in film Gaman directed by Muzaffar Ali and music composed by Jaidev. She also sung for films as "Trikone ka Chautha Kone", music direction by Jaidev and Amol Palekar's film, "Thoda sa Rumani Ho Jai", music direction by Bhaskar Chandawarkar. She has sung in several tele-serials and has had the unique distinction of singing in leading serials as "Bharat Ek Khoj" directed by Shyam Benegal and music by Vanraj Bhatia, " Jaane Alam" music by Ustad Faiyaz Ahmed Khan, "Itihas ka Guwha" music direction by Pandit Raghunath Seth, "Bhai Hamne Suna" music by Bhupen Hazarika and "Kajari" music by Tushar Bhatia. Music Today has brought out a cassette of her songs in the tele-serial "Husn-e- Jaana" directed by Muzafaur Ali. Her productions in "Sangeet Sarita" for Vivdh Bharati Services of All India Radio won her the media Award instituted by Music Forum in 1995. She was awarded the Senior Fellowship from the Ministry of Human Resource Development to work on a research project on the Thumri and Dadra under the guidance of eminent musicologist Dr. Ashok Ranade. A unique comprehensive music appreciation programme under the generic title "Raag Roop aur Rang", conceptualized and produced by Chhaya has been staged in various parts of the country has brought her raving reviews from the listeners and professionals alike. Chhaya continues in her quest for perfection in music with strict adherence to tradition, style, purity and form.
........................................................................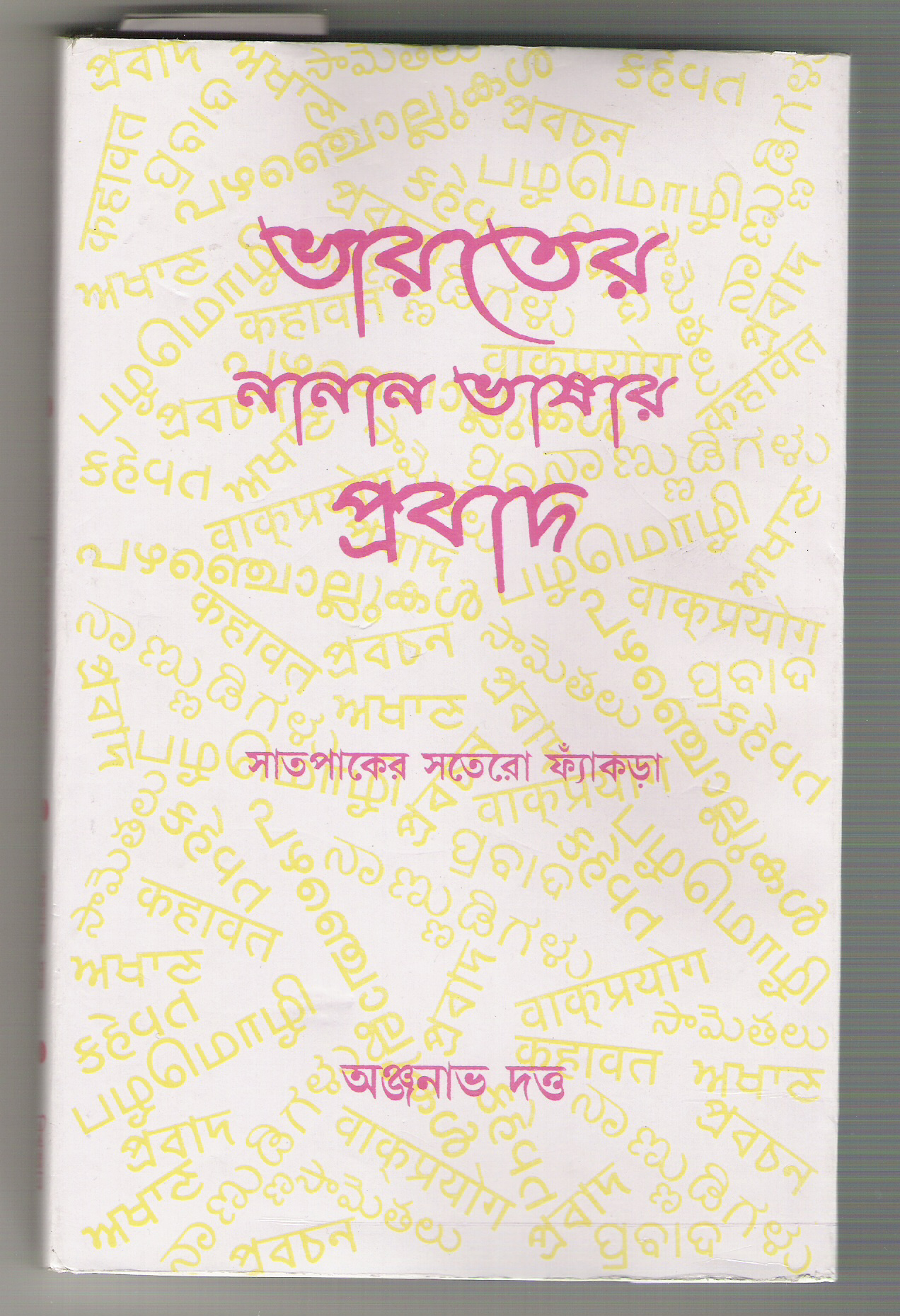 Anjanabho Dutta joined our B.E.S.High School in the Year 1957 in the Eighth Class and immediately made his mark in drawing and painting apart from the witty usage of Bengali language. After finishing his B.Sc. from Wilson College,Bombay, he studied Sound Engineering and started his career in Films Division, Bombay, as a sound recordist , enabling him to travel through the length and breadth of the country. During this period he also developed his appetite for Music Direction and Bengali Literature. He spent most of his time, energy and resources in the field of music direction, and after years of hard work and sweat, he succeeded in scoring the music of a Hindi Film which unfortunately never got released .He also released a Music cassette with voices rendered by Udit Narain and Kavita Krishnamurthy. Realising that this field was too crowded and required different type of talent and skill, he started concentrating on the Bengali Literature and met with success when two of his writings were published in the most widely circulated Bengali magazines " DESH " and "AMRITA". These publications helped him in gaining recognition with in the Films Division
and he was promoted to the Bengali Section as a script writer .Here he had the opportunity to interact with the intellectuals and got introduced to literatures of other Indian languages. Soon Anjanabho left the Central Government job and joined Bombay`s world of Advertisements as a Copy writer in Bengali Language. It was here that he came in contact with intellectuals drawn from various Indian Languages and pursued his interests in the Idioms used in colloquial of various Indian Languages.
His First publication Bharat`er Naanaan Bhaashaa`r Probaad ----- Saat Paak`er Satero Fankra in April 2004 has received very good critical acclaims in "DESH" and is gaining popularity in all literary circles. In this first book, he has collected idioms from various Indian languages related to the enigmatic relation between man and woman thru the institution of marriage, and after translating them into Bengali, presented them in the form of colloquial poetry ( chada ) to make the reading pleasurable and humorous.
There have been critical reactions to this from a section of women readers , but in the end every one concluded that only with such realistic presentations of the plight of women ; the evils of society can be reformed. Encouraged by the enthusiastic response; Anjonabho has now brought out his second in this series on the Idioms of Indian languages published in "Sahitya o Sanskriti " Shaarad Sankhya 1412 on the subject titled
Kukur : Bharat`er Probaad Jagat`e ( Dogs: in the world of Idioms of India )